Ecobell Hides Hair Thinning - Buy Now!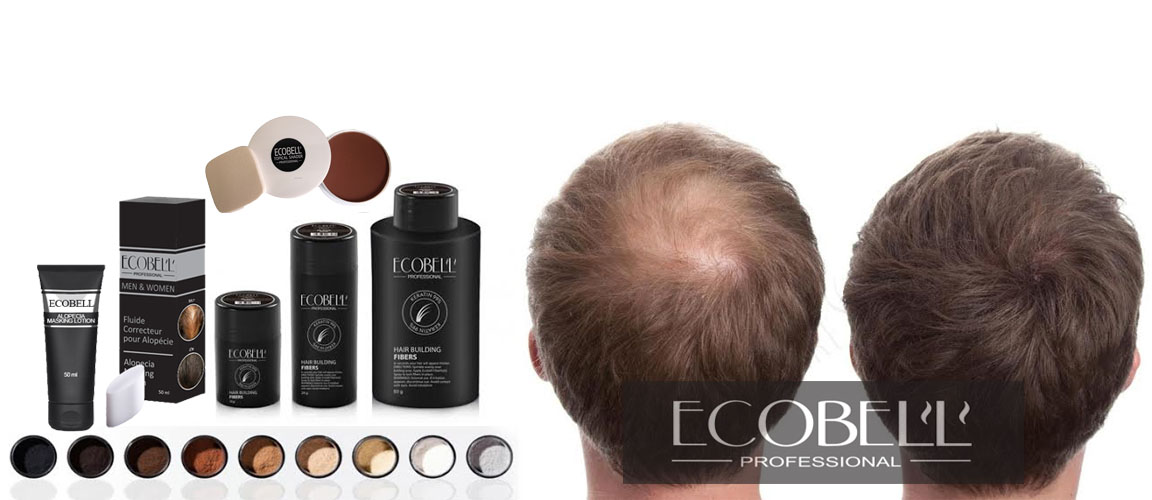 Men's Hair Loss: Treatments and Solutions
The perfect solution to solving the aesthetic problem associated with hair thinning. Ecobell is a company specializing in the supply of keratin microfibre products designed for men and women looking for natural applications that make the hair appear strong and thick.
The Ecobell home made home made 99% keratin compounds according to an innovative formula are applied with extreme simplicity on the head: at a distance of about 20/30 cm, the microfibers of the known organic protein fall by binding to the hair and depositing on the hair scalp. The action of the fixator guarantees a lasting, water-resistant and weather-resistant seal.

Ecobell guarantees a surprising result in less than 30 seconds: the shiny areas of the hair are hidden without any stain and with the ability to remove the application through a regular shampoo.
Shopping Options
Brand

Product type

Effect

Hair Type

Price

€0.00

-

€99.99

(10)